Pavilionis: China's sanctions could ultimately benefit Lithuania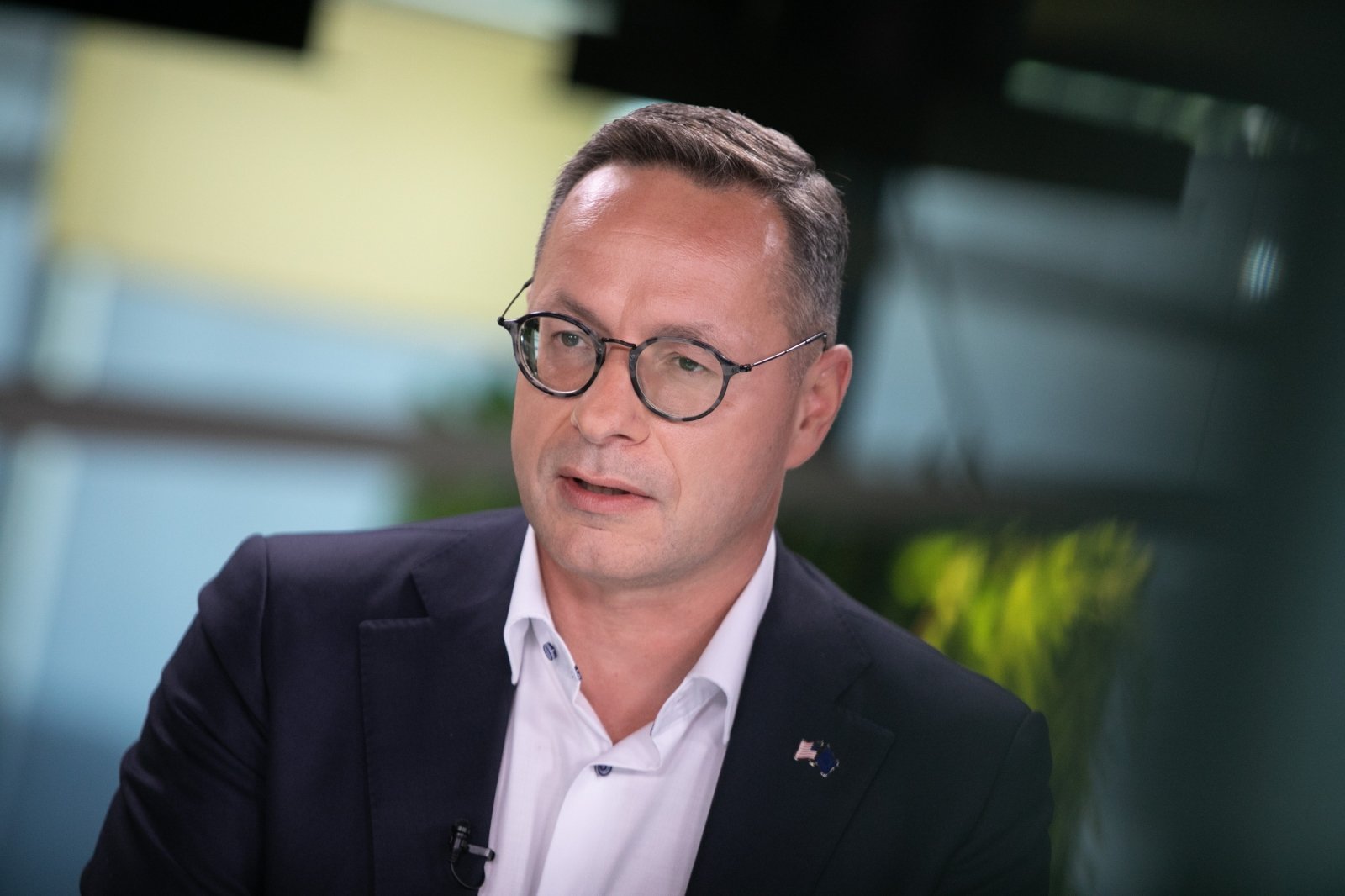 Zygimantas Pavilionis, the chairman of the committee, said after the committee meeting that Lithuania may even benefit from China's sanctions over time.
"I think Lithuania will benefit from these sanctions, as the example of the Czech Republic shows," he told reporters.
"We will bring together the entire transatlantic democratic community, which supports us politically at the present time. But now we're going to turn that political support into very specific financial, economic and other instruments, "Pavilionis said.
He also expressed his support for President Gitanas Nauseda's initiative for a 27 + 1 format of economic and political cooperation in relations with China.
"This support, which is provided to us or may be provided by the United States, Taiwan and other countries, is even potentially greater than the potential damage, which is actually very small, judging from the data provided by our commercial representations, "he added. Pavilionis said.
He cited the example of the Czech Republic when China imposed sanctions on that country after a visit by a delegation from the Czech Senate to Taiwan.
"Do you know what the consequences of these sanctions are today? Taiwan created 24,000 jobs in the Czech Republic during the period of sanctions against 5,000 jobs created by China ", underlined the chairman of the committee.
He nevertheless admitted that some Lithuanian companies had encountered difficulties in exporting to China.
In October, the European Union (EU) is expected to complete a response mechanism to sanctions imposed by non-democratic countries against EU member states, Pavilionis said.
"It is a very big mistake for China to think that it will succeed in forcing Lithuania to change its position with such measures," he added.
In May, Lithuania announced it was leaving China's 17 + 1 cooperation forum with Central and Eastern Europe, calling the format a "source of division."
Relations between Vilnius and Beijing deteriorated further after the announcement of plans to open a Taiwan representative office in Lithuania.
Beijing, which regards Taiwan as a rebellious province, then recalled its ambassador to Lithuania for consultations, urging Vilnius to follow the "one-China principle".
Washington supported Vilnius in its diplomatic break with Beijing.
Copying and republishing of the text of this publication is prohibited without the written permission of UAB "BNS".