HBO Max supports The Winner of the Czech company ETAMP Film for its EEC launch | New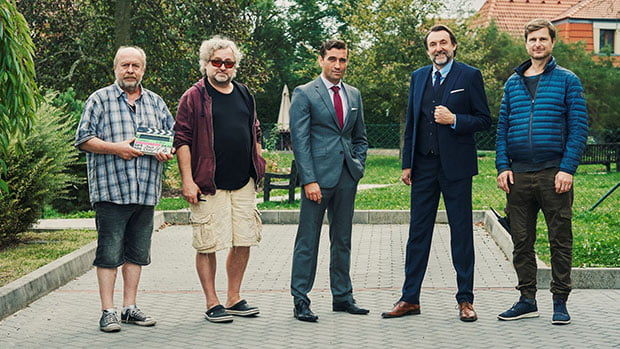 HBO Max has given the green light to an original series being filmed in Slovakia and the Czech Republic ahead of its launch in Central and Eastern Europe next year.
The Winner (working title, 6 × 35 ′) is a family comedy produced for the streaming service owned by WarnerMedia by the Czech producer ETAMP Film (Burning Bush).
Written by Zuzana Dzurindová, the daughter of a former Slovak prime minister, and Peter Nagy, it tells the story of Viktor Hudák (Ady Hajdu), a fictional prime minister of a small European country ending his political career and returning to everyday life.
However, when his successor drastically reverses all the policies he has spent his entire life crafting, he quickly realizes that there is very little power in being a former prime minister.
In an effort to demonstrate that he is still relevant, he tries to take the lead and take the lead at the house where he lives with his wife and three daughters. But after spending so long away from them, and not having the first idea of ​​how the real world works, he finds a family that has long since become accustomed to living without him and a group of women far superior to all. political opponents he has faced in his career.
The show will be known locally as Vítaz and is directed by Jan Hřebejk (Rose of Kawasaki, Head Over Heels). It will be produced by Steve Matthews and Johnathan Young for HBO Max.