Everything is ready for the Ayia Napa medieval festival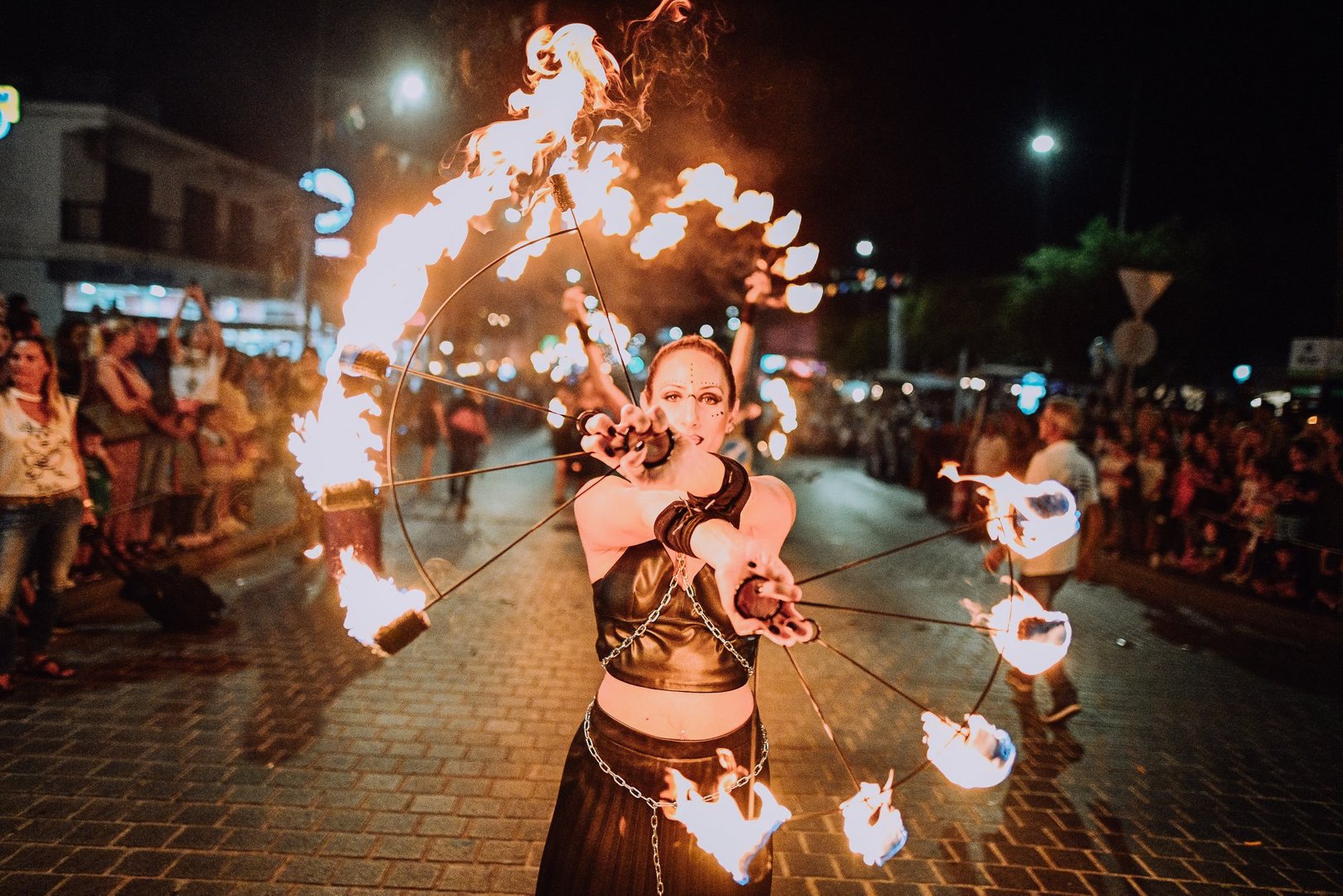 It is perhaps one of the biggest festivals in the Famagusta region, celebrated since 2006 with a wide range of dynamic events, performances and activities centered on medieval times. Musicians, marching bands, masked waders, and performers dressed in plush, velvety costumes flood downtown Ayia Napa for the annual Ayia Napa Medieval Festival. From Saturday to the following Saturday, he returns for his 16e edition having acquired international recognition and a devoted public on the island.
This year's celebration promises to bring the same thrill and fun as previous editions. The activities of the Ayia Napa Medieval Festival are of course inspired by the medieval period, depicting the daily life and events of that time, including street theater, fire dances and plays with the medieval monastery as a canvas background. There are concerts and dance performances by European groups, a Crusader street event with schools and teams in medieval costumes, a medieval market, medieval exhibitions and workshops. Back after his absence in 2020, its organizers, the Municipality of Ayia Napa, are ready to bring back an exciting week.
Every evening from 7:30 p.m. on the stage in the town square, the medieval era comes alive through various performances of songs, music and tales. The main event of the opening day, and perhaps the most exciting, is the parade along Makarios Avenue that starts from the port. Percussion groups, street theater groups, dance groups, stilt walkers, dragons, fire shows, even pirates and fairies parade to celebrate the start of the festival. It is a sight not to be missed.
Each evening, several shows delight young and old. This year, a street theater troupe from the Netherlands, a medieval Ukrainian troupe, a Russian theater troupe, a Czech troupe and a masked troupe from Venice will join the festivities.
In addition to the loud and colorful performances, nine exhibitions will also be held as part of the festival, each featuring different customs, traditions and arts from medieval times. Dolls, jewelry, masks, shoemaking, traditional forging and ceramic art will offer a glimpse of the time. Eight days, more than ten performances by musicians, acrobats and actors, and plenty of activities for all await you at 16e Ayia Napa Medieval Festival. Find all program on the Municipality of Ayia Napa Facebook page.
Ayia Napa Medieval Festival
16e edition of the annual festival with parades, shows and exhibitions. October 9-16. Ayia Napa. Organized by the Municipality of Ayia Napa. Phone. : 23-816300