A look back at the Beatles films | Movies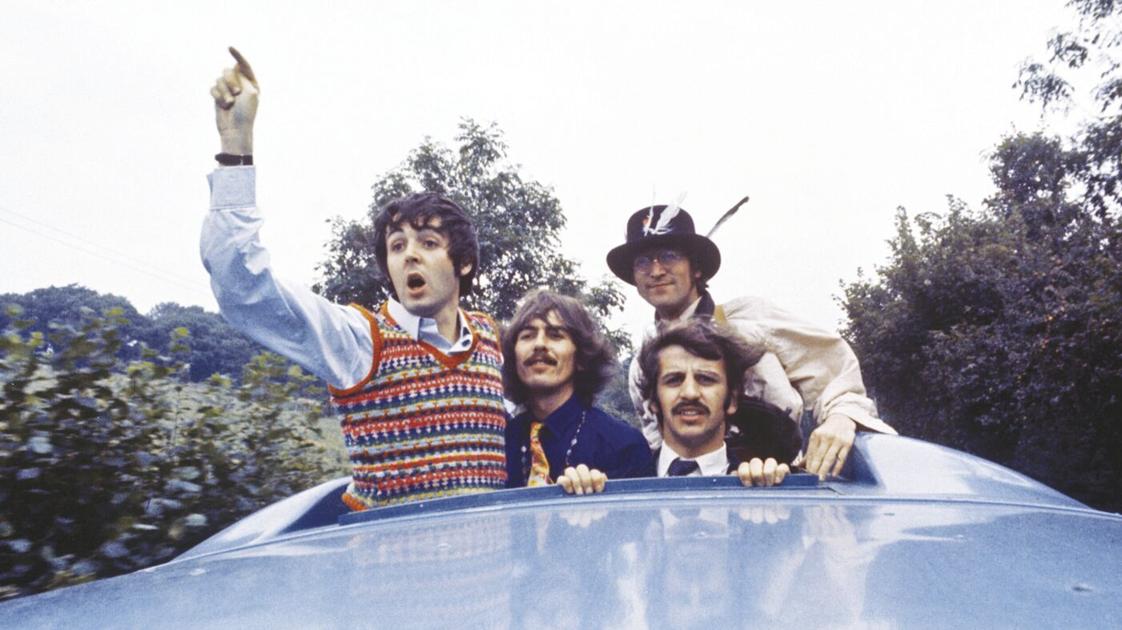 "The Beatles: Get Back," a three-part documentary series directed by Peter Jackson, will debut on Disney + from November 25-27. The series consists of 55 hours of footage and 140 hours of audio from the original documentary project "Let It Be" released in 1970.
In honor of the release, it seems like now is the right time to revisit the movies the Beatles starred in.
"A hard day at night" (1964)
A crowd of screaming girls chase four young guys from Liverpudlian in the foregrounds of "A Hard Day's Night". It remains one of the most iconic images in the history of cinema, but this film is much more than its opening.
Director Richard Lester designed a vehicle for the music and personality of the Beatles who reigned in John Lennon, Paul McCartney, George Harrison and Ringo Starr, but didn't restrict them. We see a fictional, fabricated version of The Beatles, with actors playing Paul's mischievous grandfather (Wilfrid Brambell) and the band's exasperated managers (Norman Rossington and John Junkin), but their insane sense of humor comes across as theirs. own.
Screenwriter Alun Owen spent time with the Fab Four and distilled their essence while positioning them as a Marx Brothers unit. They all throw simple lines, but John gets the majority, which makes him the Groucho Marx rebel force in the film. Ringo becomes Harpo Marx in a sequence where he walks the streets taking pictures with his camera. The segment is a return to the slapstick of silent cinema.
With its mix of documentary-style footage and narrative filmmaking, the film has an air of French or Czech New Wave. Its beautiful black and white aesthetic revolutionized the way a band could be shot. Lester uses close-ups, low and high angles, and even allows lens flare. These "imperfections" are what make this film unique.
While its predecessor was shot quickly and on a low budget, returning director Lester took a different approach for his second Beatles film. The success of "A Hard Day's Night" guarantees Lester a larger budget and he takes full advantage of it.
"To help!" is a crazy parody of the jet set spy movies. The plot has the Beatles on the run from a religious cult and a pair of mad scientists who want a sacred ring that refuses to come off Ringo's finger.
Lester uses a vivid color palette, clever transition titles, and angles and perspectives even more drastic than those of "A Hard Day's Night". The appearance of a dreamlike intermission sounds like a precursor to Monty Python's absurd anarchy. It's no surprise that George continued to work closely with the Monty Python troupe in his post-Beatles years.
The musical pieces, in particular "Ticket to Ride", with the Fab Four skiing in the Alps, and "I Need You", with the group performing surrounded by tanks and British soldiers, are extraordinary. There are equally fabulous comedic sets, the most memorable being a sequence in which a shrunken Paul takes an orange soda bath in an ashtray.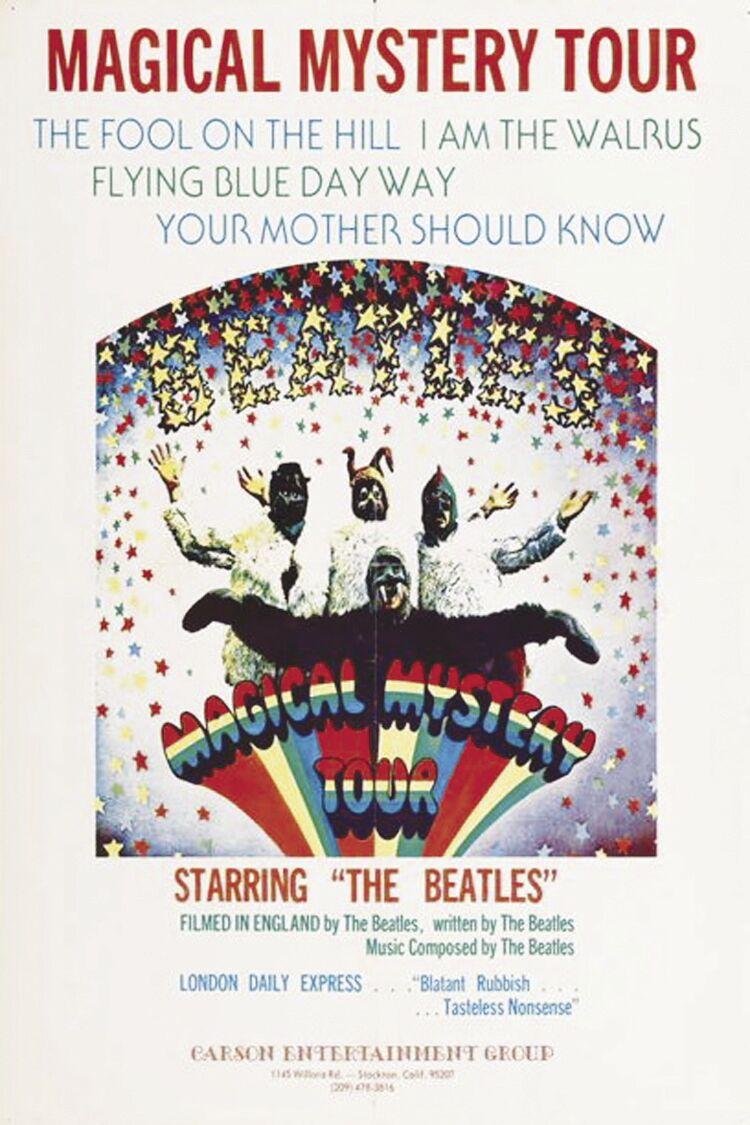 "Magic Mystery Tower" (1967)
This is not a movie, but rather a TV show that debuted on the BBC in December 1967 with dismal ratings and reviews.
The project was the first and only film production written and directed by The Beatles. He takes a closer look at the surreal comedy pieces that were mentioned in "Help! But with even less intrigue and focus. Things are linked by the group riding around in a painted tour bus.
Lasting 55 minutes, "Magical Mystery Tour" is essentially a series of linked music videos. Chances are, even if you haven't seen the entire special, you've seen some musical segments, most notably "I'm the Walrus," which features someone disguised as a walrus and John as "Eggman." .
Most login items don't work as well as "A Hard Day's Night" and "Help! But the musical segments are well presented. Particularly noteworthy is the beautifully shot "The Fool on the Hill" part.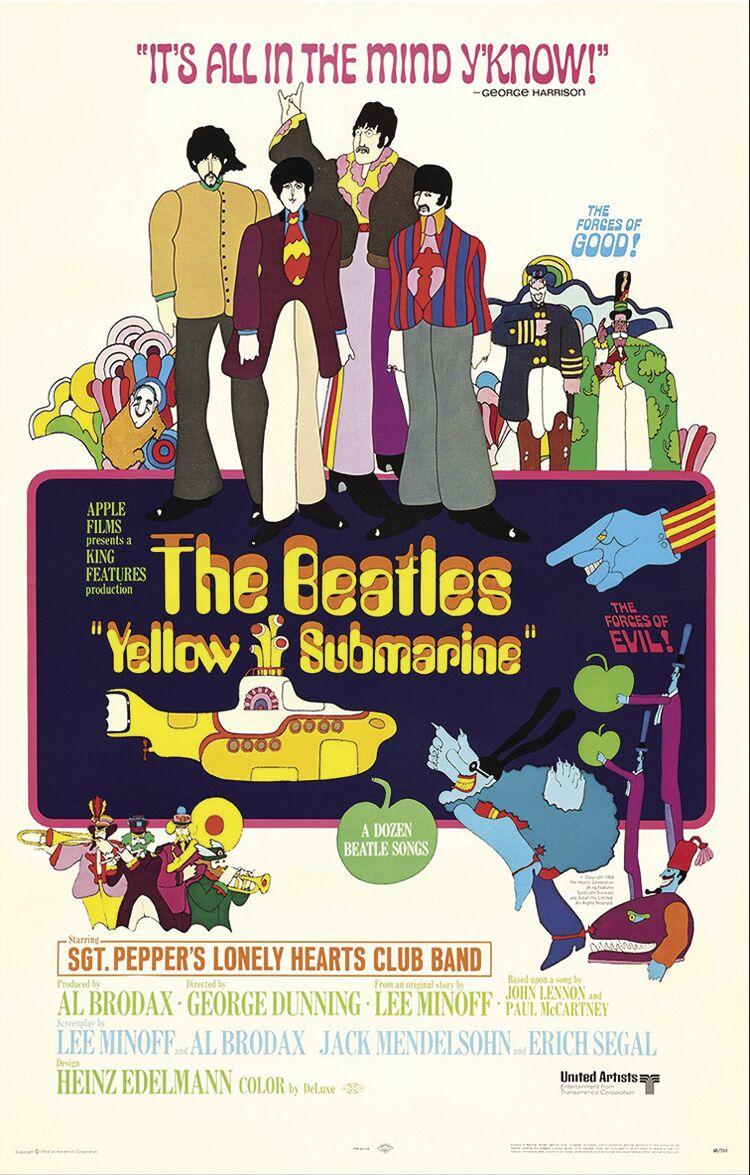 "Yellow Submarine" (1968)
After the critical and public denigration of "Magical Mystery Tour TV", the group lost interest in cinema. While still under contract, the idea for an animated Beatles film was born.
The Beatles didn't want much to do with the project – even their vocals were made by imitators. In the end, they were thrilled with the final product and made a live appearance. "Yellow Submarine" is a daring pop-art animated piece that captures the essence of the psychedelic era of free love.
Although it is clearly from a precise moment, "Yellow Submarine" has a timeless quality that derives from the music, but also from its history, which plays out like a fairy tale filtered through the mirror of Lewis Carroll. The Beatles travel to Pepperland to fight the bossy Blue Meanies who hate music and happiness.
It's an excuse to preach the message that 'All you need is love', but it's done with endearing childish innocence embellished with cheeky Beatle-isms like, 'This must be very tiring. to have time… it's a 24 hour day. "
Unlike "Magical Mystery Tour", the film's surreal visuals don't seem dated. Director Heinz Edelmann's animation is so artfully rendered and seamlessly integrated into the songs that the music and visuals almost seem to feed off of each other, especially and most brilliantly on "Eleanor Rigby".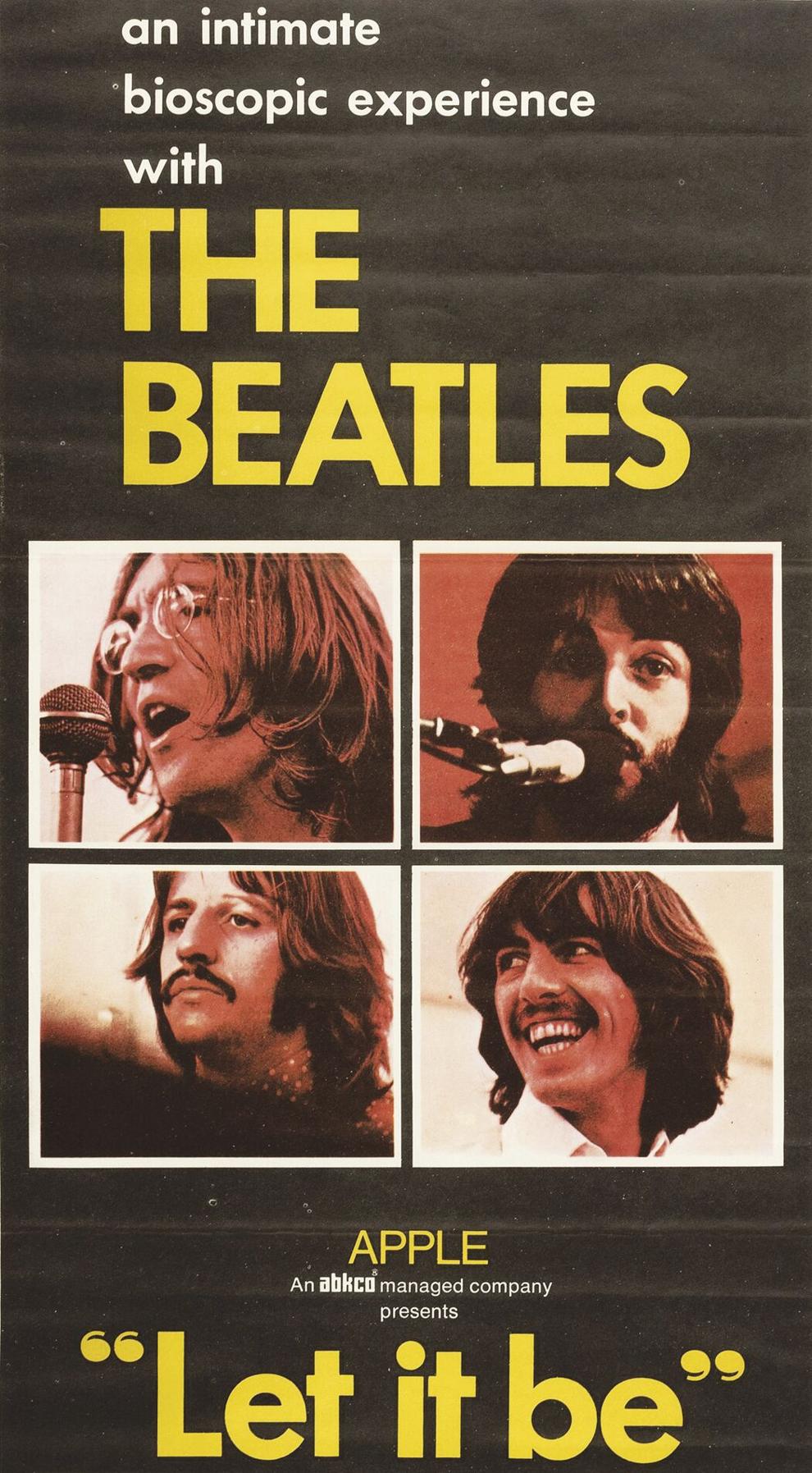 The Beatles needed one more film to honor their contract with United Artists, so it was decided to film their rehearsal and recording process for what would become their final album. With a short duration of 80 minutes, "Let It Be" is a frustrating brief window of a tumultuous time for the group. "Get Back" will hopefully give us a more complete picture of this period.
The legend at the time was that the band was in the midst of infighting and part of that comes out in "Let it Be" with George at one point begging Paul, "I'll play whatever you want me to play or have." won don't play at all if you don't want me to play you know. Whatever you like, I will. Another revealing moment is an early version of "Maxwell's Silver Hammer" where Paul changes the chorus to "Maxwell's silver hammer made sure John was dead".
In a press release about "Get Back," Jackson said he was "relieved to find that reality is very different from myth. … Of course, there are dramatic moments, but none of the dissent. with which this project has long been associated. "
"Let It Be" ends with the infamous Rooftop Concert, the band's first live performance in three years, and captures the magic of The Beatles. Director Michael Lindsay-Hogg takes to the streets and intersects with hilarious reactions from unsuspecting passers-by.
The last official release of "Let It Be" dates from the early 1980s on VHS and laserdisc, but pirated copies have been circulating ever since.
"A Hard Day's Night" is included with HBO Max and is available for rent on Amazon Prime, Vudu, and Apple TV; "To help!" "Magical Mystery Tour" and "Yellow Submarine" are only available for rental on Apple TV. A low quality version of "Let it Be" is available on Vimeo.